Farouk
Founder and chef of De Buurman
Rutger Slomp
Founder and chef of Stewart & Sally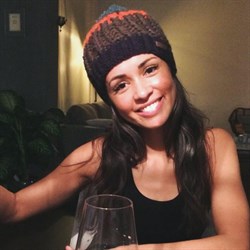 Naphassa
Co-Owner SNCKBR IV Utrecht
Shon Price. Talented and motivated to the bone. He created the artwork for our restaurant, which has become incredibly beautiful. His way of painting, the use of shade and the mix of colors: I think it's fantastic. He does not need many words to understand what you want. He is pretty clear in communication and is able to manage expectations. He likes to think along with you but also has a clear opinion. Our deep, underlying thought and message that we have for the world is certainly incorporated in this artwork and we can not wait to show this in our plant-based restaurant. Thanks Shon, for the great cooperation. :-)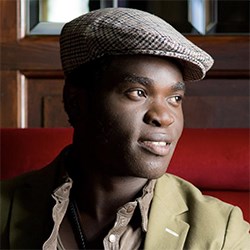 Steffen Morrison
Singer and Songwriter at Tall Tree Records
"How do you translate a vision from concept to finished product? Shon's approach to fully understand his customers needs and goals is one which is highly effective and result driven. It's often challenging to find the perfect match/designer to execute a concept in perfect harmony, but Shon has a very easy going way of drawing the perfect long lasting picture and exceeding the expectation."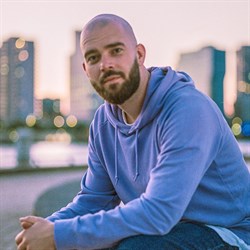 Derek Otte
Dichter en spoken word-artiest
Shon was medeverantwoordelijk voor het ontwerp en artwork van mijn tweede dichtbundel TOFLOF. Dat is echt onze bundel geworden; Shon denkt mee en stopt niet met schetsen, schrappen en schaven tot het originele concept een tastbaar product van hoog niveau is geworden. Daar spreekt naast professioneel perfectionisme, ook grote kunde en oprechte liefde voor zijn vak uit. Samen met talent zorgt Shon z'n ervaring voor een zeldzame expertise als het aankomt op zijn ambacht, want dat is het. Het enthousiasme merkte ik al bij de eerste briefing/pitch en daar was ik blij mee; de mooiste dingen kunnen in mijn optiek namelijk alleen ontstaan met positieve energie. Niet alleen is mijn aanvankelijke concept tot in de puntjes uitgevoerd; het idee is via illustraties, lettering en ontwerp ook echt naar een hoger niveau getild. First name Shon, last name Price, ik zeg: werk met die man!
Alberto Zanini
Visual Merchandising Manager Europe at Patagonia
I had the pleasure to work with Shon on different projects for Patagonia. He's a very talented professional, really easy to work with. I'm stoked every day walking in Patagonia HQ and seeing his art on our walls. I'm really looking forward to work with him on other projects.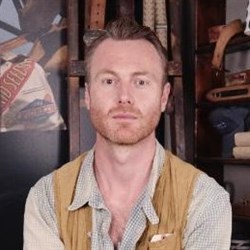 Miles Johnson
Creative Director at Levis XX
"Shon is simply excellent. It's a good thing in this industry to know someone with the skills of Shon. He's very calm and dependable, understands sometimes quite complicated and technical briefs and is always good to have around in work environment. If it were possible to genetically clone him I would."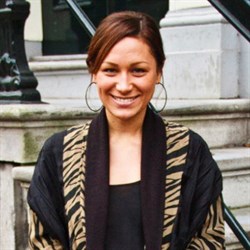 Darla van Hoorn
PR & Communications Consultant Kult&Ace
"Shon makes things happen – and does that with a very positive upbeat attitude. We commissioned him to come up with a creative idea for an event of one of our clients, Hennessy. He really understood the brand and translated its values to a really neat design concept, which happened to be the one of the most memorable parts of the evening. He has the skill and experience to execute it with a true craftsman's attention to detail."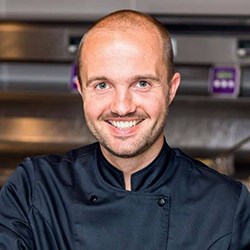 Wouter van der Haar
Eigenaar bij De Ermelosche Frietzaak
Shon heeft strak werk afgeleverd voor de krijtbord schildering in onze nieuwe frietzaak, precies zoals we het verwacht hadden. Alles netjes volgens afspraak, top!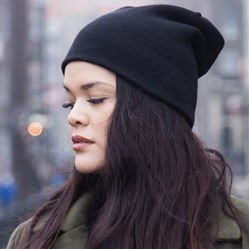 Jalise Romy
Singer Songwriter Jalise Romy
Shon is super professioneel en legt je duidelijk uit bij elke logoschets wat de gedachtegang achter zijn ontwerpen zijn. Ik ben zeer tevreden met het resultaat en kan me volledig identificeren met het logo. Het past bij mij en het is custommade.
Bij Shon krijg je kwaliteit!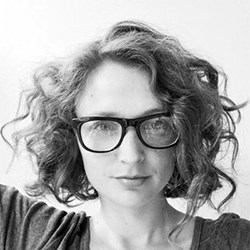 Bregje van Oel
Mede-eigenaar Geez Louise
Shon heeft ons zeer professioneel geholpen met het vinden en ontwerpen van ons logo. Het concept van ons bedrijf zit heel helder in ons hoofd, maar dat op papier vertalen bleek minder makkelijk dan gedacht. Met engelengeduld en duidelijke communicatie (zowel via de mail als in persoon) wist hij telkens een goede draai aan het ontwerp te geven. We zijn dan ook heel blij met het uiteindelijke resultaat!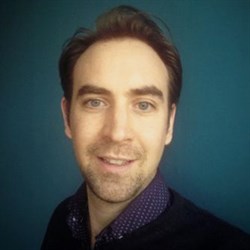 Rutger Slomp
Eigenaar en chefkok Stewart & Sally
In het voorjaar van 2015 heb ik Shon gevraagd om mijn food to-go concept, Stewart & Sally een gezicht te geven. Ik was hier toen een jaar mee bezig en wilde graag een meer herkenbare huisstijl. Dit moest in diverse uitingen weergegeven worden. Denk aan logo, schilderingen op de zeecontainer, website, menukaarten business kaartjes en zo nog wat meer.
Shon heeft het logo aan de hand van een stappenplan in fasen aan mij voorgelegd. Dit was het uitganspunt van hoe ook de verdere communicatiemiddelen vorm gegeven zouden worden. Deze manier van werken heb ik als erg prettig ervaren. Shon neemt je mee in zijn denkwijze. Hiermee geeft hij je ook ruimte om je eigen in input in te verwerken. Inmiddels is het conceptuele van Stewart & Sally gaan leven. Het basis idee waar we toen mee zijn begonnen blijkt heel goed te werken. Het is heel speels en goed door te voeren in nieuwe ideeën en communicatie uitingen. Shon had dit voorspelt! Hij heeft mij hiermee overtuigd dat hij de juiste man is waar je op een zeer constructieve manier mee kan samenwerken. Daarbij is het een topvent met passie voor z'n werk en dat zie je terug!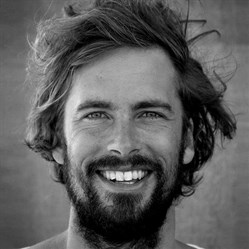 Bas Elhorst
Mountainbike gids en eigenaar MTB Tours & Trails
It's a pleasure to work together with Shon, he's been open to our silly suggestions and changes and helped us to get the right logo. Shon is a very easy going but highly professional craftsmen.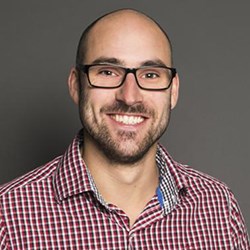 Michiel van Elk
Product Manager Warner Bros. Pictures Benelux
"I've worked with Shon at Warner Bros Benelux for the biggest HE release of the year in 2013, The Hobbit: An Unexpected Journey. Shon was hired by us as a freelancer to make a gigantic painting, that would illustrate the feeling of the movie and would be an eye-catcher at retailers and several events in order to promote the release of The Hobbit. The result was amazing and was a huge Trade marketing and publicity success! The painting went viral, because of the many consumers who would make pictures of themselves in front of the painting. And the press published photographs of the painting.
I see Shon as a creative artist. He is dedicated to what he does and always looking for ways to improve and surprise himself and others. He knows how to think in concepts and from there create real cool stuff."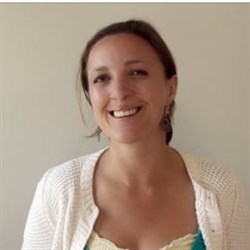 Annemeijn Verheij
Projectleider Communicatie
"Working with Shon has been a true treat! His vision, thorough work and creative endeavours have enabled our project to come into life beautifully. I can recommend working with Shon to anyone."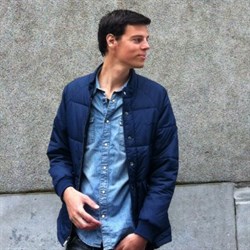 Sander Mutsaards
Eigenaar Beemflights
"Shon is a very professional graphic designer. He designed our new BeemFlights.nl logo with a lot off creativity. We are very happy with the result and they way he works. He listened very good to what we would like to see and used our business and personal background for more inspiration. Great work!"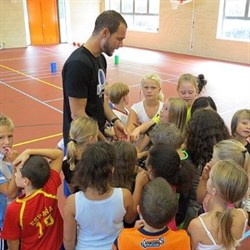 Jesper Jobse
Oprichter en eigenaar Pass & Play en Skills Amsterdam
"Shon designed two new logo's for my company's Pass & Play and Skills. Both are really unique and handmade. Shon absolutely thought about what the company's stand for. With that in mind he designed logo's which definitely tell you something about the company and which people will recognize."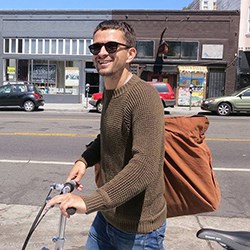 Nick Jones
Art Director bij Levi's XX
"Shon is a gifted and versatile graphic designer. He always responds to briefing with more than is expected and does it quickly and with great initiative. I'd recommend Shon to anyone."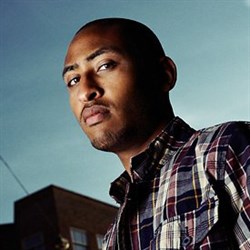 Humphrey Themen
Music Producer
"Shon Price is a very talented, focused and creative Graphic Designer. When i needed a new logo i approached him with my many idea's. I love his work flow. We first had a brainstorm session about what my vision was for the logo. With all my inspirations he was able to narrow it down to the logo i have today. What i love about my logo is that everyone sees multiple things in it. Like glasses, a bicycle, turntables, a face and more! What do you see? Shon is fun to work with, flexible and above all professional. I would and I do recommend him to everyone looking for quality Graphic Design."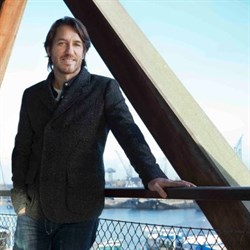 Kees Scholten
Brand Director at Fuga BV
"Shon is great at designing artworks that are original and have a handmade look and feel to them. It's sometimes hard to see which techniques he used to create them; some look hand painted, some look pencil drawn and some you just don't know. I can recommend Shon to anyone who's looking for authentic traditional designs."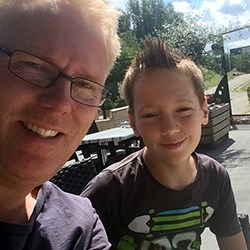 Roland van der Willigen
Vader
"Shon did a great job by visualizing the two hobby's of my son. He love's Basketball and Taekwondo. Now he has a amazing drawing on his wall that reminds him every day where he is training for. "