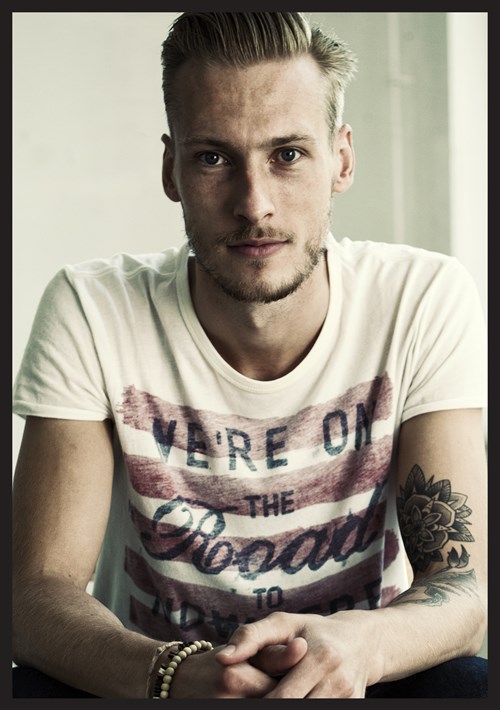 Photo by London Loy
I believe that craftsmanship gives us the love and quality where we as a society have so much need for, especially in these times of modernization. That's why I design by using traditional techniques, this means that I mostly work by hand. I design authentic visual identities like: logos, business cards, corporate identities, posters, signs, websites and more.
I help entrepreneurs, who have passion for their product, to visually translate their ideas into a traditionally crafted design.

I believe that modernization is responsible for 'soulless' mass-production, while our local entrepreneurs serve us love and quality. Are you a business owner and do you serve quality instead of quantity? Then your clients appreciate the love and personal service you give them. That's why it's important to communicate your personality through a visual identity. I believe your identity deserves the same amount of love and personal attention, as you serve your customers.
There are so many different graphic designers, why do business with me?
First, because I design by using traditional techniques. In this time of modernization I see a lot of designs that look very computer driven. The designer lets the computer design; they are actually the instrument of the computer. I love to design by hand. Afterwards I use the computer as an instrument to complete the design. This way you get a design that's more balanced, and even more important, a better product. I enjoy providing you and your company the personal service that you deserve, while I do what I love!
Second, because I have experience creatively and commercially. Since 2004 I'm helping different companies in the fashion industry (such as: G-Star, Nike, K-Swiss, Tommy Hilfiger, Levi's and others) to design original and commercial products, with the purpose to sell them on an international and divers market. Besides that I also help local entrepreneurs (such as a: photographer, physiotherapist, DJ, restaurant-owner, neighbourhood association and more). Each one is unique, and all have their own personality and specialty. It's my creative challenge to visually translate their ideas into a personal, traditionally crafted design. Being blessed with such diverse clients, I have developed a style that's personal and commercial at the same time.
It's my dream to let people recognize and appreciate craftsmanship. I'm on a mission to visually bring back soul, quality and love in our world. I want to create traditionally crafted letter style pieces that gives joy to people when they look at it and make them forget their daily routine.
"Shon is great at designing artworks that are original and have a handmade look and feel to them. It's sometimes hard to see which techniques he used to create them; some look hand painted, some look pencil drawn and some you just don't know. I can recommend Shon to anyone who's looking for authentic traditional designs."
Kees Scholten - Brand Director at Fuga BV
Selected clients