I'm based in Amsterdam and work all over Holland and abroad.I help you to translate your ideas visually into a personal design. Once finished we can produce the design in several executional techniques. Traditional artisanal techniques like are my personal favorites, but I'm also proffesional in digital techniques like print and press.
Check out the different options below or jump straight to:
What I do in 30 sec

Click on cc to turn on English subtitles
Graphic Design

Every production starts with design. A good mural, window signage or tshirt al depends on it's design. Trough my years of experience as a graphic designer in fashion for sevaral brands (Levi's, Nike, K-Swiis, Tommy Hilfiger), combined with more then 10 years of freelance design for all kinds of clients, I can perfectly identify with your wishes and challenges. We go over your ideas and whishes in a brainstorm session and I present you my research and sketches. Step by step we come to the perfect design. I help you to visually translate your ideas into a personal design!
Productions in my portfolio are:
- Multi color illustrative waal paintings
- Hand painted signage (signs, windows, store fronts, boats, etc)
- Logo's, bussinesscards, stickers and corporate identities
- T-shirts, sweaters, trims and other fashion related items
- Posters, flyers, cards, etc
- Books & magazines
- Websites
Advantages Artisanal design:
- designs are unique because of the raw edge my style of design has
- Modern, clean, tight is also an option, that kind of style is in fact easier
- Best of both worlds
- Mentality: Every design must be a must have. Even a flyer should look like people wonna buy it because it looks so cool!
Watch the video below or view pictures and video's of graphic design in my portfolio.
Sign Painting

The traditional craft of hand painted signs! If quick and easy is just not good enough for your company. I design and paint with love and passion your logo, slogan, offer, anything you like on storefronts, windows, sign-boards, chalk board, leather, stone, and more. Letters, illustrations or those two in combined. Do you have already your own design? No problem, anything is possible.
Sign painting can be executed in different techniques:
- Permanent, inside or outside
- Temporary, for example as a SALE sign on your window (window splash)
- Glossy or matt
- Surface gilding with gold leaf with for example 13 or 24 carat
- Reverse gilding on glass with gold leaf in glossy (creates a mirror effect), in matt, or the two styles combined.
Advantages hand painted lettering:
- Attracts customers
- Stands out of competitors
- Original and unique
- Creates a personality with soul
- High quality
- Last for decades
Watch the video below or view pictures and video's of sign painting in my portfolio.
Wall Painting

De biggest way to make an impact! Leave an astonishing impression on your clients. I work with different materials like acrylic paint, oil paint, spray paint, or combinations of these. I translate every idea or brainstorm-session in to a unique design which can be executed on any surface. Photorealistic, illustrative, typographic, choose which style fits your company best!
Wall paintings can be executed in different techniques:
- Glossy or matt
- On different surfaces like; bricks, concrete, wood, wallpaper, gypsum board, etc.
- Different kinds of paint, latex-, acrylic-, oil- and spray paint
Advantages wall painting:
- very effective marketing tool
- Biggest way to stand out
- Positive perception, decoration and communication
- Gives your company more quality and character
- Great social media content
- Anti graffiti solution
- Unique personality suitable with your interior design
- Everything can be customized; size, colors, image, text
Watch the video below or view pictures and video's of wall paintings in my portfolio.
Live Screen Printing

Creates affinity between your target audience and your company. People love seeing the craft of screen printing in a relaxing environment. They see how a tote-bag/T-shirt/poster is printed in front of their eyes while enjoying a drink and live music. Live screen printing makes your target audience really want your product, because they've seen how it was made. This creates a positive association with your company.
Live screen printing can be done on different materials:
- Textile: bags, T-shirts, pillowcases, etc.
- Paper: posters, cards, etc
Advantages of live screen printing:
- Entertainment on your event, creates interaction with your target audience
- Original, makes your event special and impressive
- Creates a product; for sale or give-away
- Gives you a product that your target audience really wants
- Great content for photo's, video's and other promotional purposes
Watch the video below or view pictures and video's of live screen printing in my portfolio.
Fashion Design

My design roots are in fashion. In 2007 I started as a graphic designer at G-Star. I continued my career at Nike and later Tommy Hilfiger. The graphic aspect of a brand is what I love to do and what I'm good at. For example prints for Tshirts and sweaters, but also All Over Prints, hang tags, labels, bandana's, embroideries, etc. After 7 years working full time in fashion I started my own company Shon Price Ambachtelijk Graficus (Graphic Artisan). Here I translated my love for fashion prints into the advertising world, sign painting and wall painting. But I also still design with lots of love and fun for fashion brands as a freelancer.
Specialties:
- Designing modern, premium interpretations of your brand.
- Redesigning archival styles and designing new styles that have the original vintage look and feel to them.
- Handwork combined with digital designing.
- Designing complete graphic packages for mens and womens collections from initial design concept to production.
- Research trends for graphics, colors and graphic techniques.
- Designing prints, logos, labels, trims and allover prints for collections.
- Create material for catalogs and presentations.
- Different styles: typography, handlettering, illustrative, logo, lino press, photo, collage and raster.
- Handpainted special editions
- Live hand screenprinted on location (see Live Screen Printing)
Clients:
- Levi's
- Lee
- The North Face
- C&A
- Patagonia
- Kultivate
- K-Swiss
- Wrangler
- O'Neill
- Tommy Jeans
- Another Label
- Silvercreek
- Fuga
- Strikstof
- The Brooklyn Circus
View pictures and video's of fashion design in my portfolio.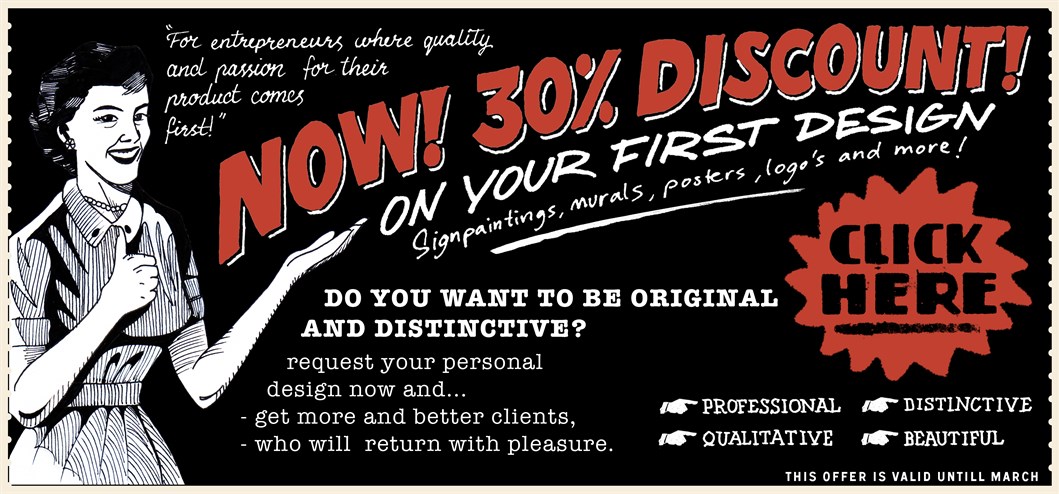 Reviews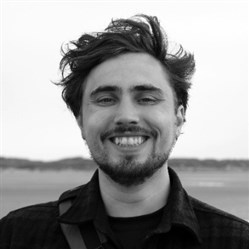 Gideon van Dijk
CEO CHARGETRIP
10/10. With no clear brief, we asked Shon to do a mural for our new office in Amsterdam. We had an event coming up and little time to prep the space. Shon delivered both on the design and the execution in record time. He was able to translate our brand into an incredible piece that perfectly captures who we are and what we do. He is professional, neat, a great designer and a pleasure to work with.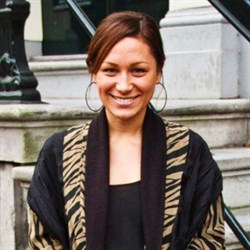 Darla van Hoorn
PR & COMMUNICATIONS KULT&ACE
"Shon makes things happen – and does that with a very positive upbeat attitude. We commissioned him to come up with a creative idea for an event of one of our clients, Hennessy. He really understood the brand and translated its values to a really neat design concept, which happened to be the one of the most memorable parts of the evening. He has the skill and experience to execute it with a true craftsman's attention to detail."
Miles Johnson
CREATIVE DIRECTOR LEVIS XX
"Shon is simply excellent. It's a good thing in this industry to know someone with the skills of Shon. He's very calm and dependable, understands sometimes quite complicated and technical briefs and is always good to have around in work environment. If it were possible to genetically clone him I would."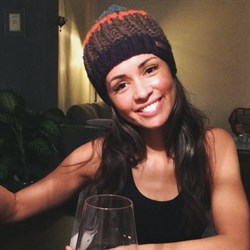 Naphassa Parinussa
CO-OWNER RESTAURANT WAKU WAKU
"Shon Price. Talented and motivated to the bone. He created the artwork for our restaurant, which has become incredibly beautiful. His way of painting, the use of shade and the mix of colors: I think it's fantastic. He does not need many words to understand what you want. He is pretty clear in communication and is able to manage expectations. He likes to think along with you but also has a clear opinion. Our deep, underlying thought and message that we have for the world is certainly incorporated in this artwork and we can not wait to show this in our plant-based restaurant. Thanks Shon, for the great cooperation. :-) "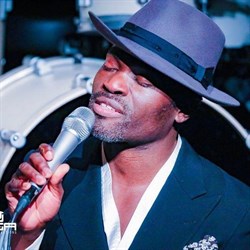 Steffen Morrison
SINGER SONGWRITER
"How to you translate a vision from concept to finished product? Shon's approach to fully understand his customers needs and goals is one which is highly effective and result driven. It's often challenging to find the perfect match/designer to execute a concept in perfect harmony, but Shon has a very easy going way of drawing the perfect long lasting picture and exceeding the expectation."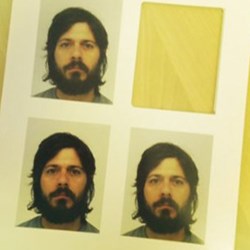 Alberto Zanini
VISUAL MERCHANDISING MANAGER PATAGONIA EUROPE
"I had the pleasure to work with Shon on different projects for Patagonia. He's a very talented professional, really easy to work with. I'm stoked every day walking in Patagonia HQ and seeing his art on our walls. I'm really looking forward to work with him on other projects."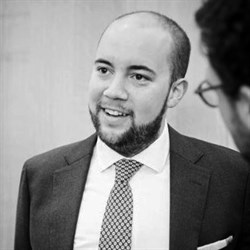 Quentin Bruyns
OWNER SET UP - EVENT PRODUCTION
"Based on a previous project, we had the opportunity to work with Shon on our Tiny House development in Belgium. Shon is a real expert in the live painting experience. We send him a logo and the reproduction was perfect. Hand artist with a real experience in the branding and the visual effect."
Selected clients